Its been an age since I last posted our blog for a while now its all been happening on our Myspace
http://www.myspace.com/soullifestore
. I'll start to do duel posts so either check here or the myspace for info. Here's the latest; Just arrived this morning is the pretty incredible powerHouse Magazine. We've ordered the back issues as well as the current edition as they are so good. Fusing the worlds of art, photography, design, fashion, pop culture, advertising, music, dance, and film, into a glorious magazine unlike anything you've ever seen, powerHouse Magazine showcases artists and writers who share our collective vision about culture and its place in the world.
£5.99
Issue 1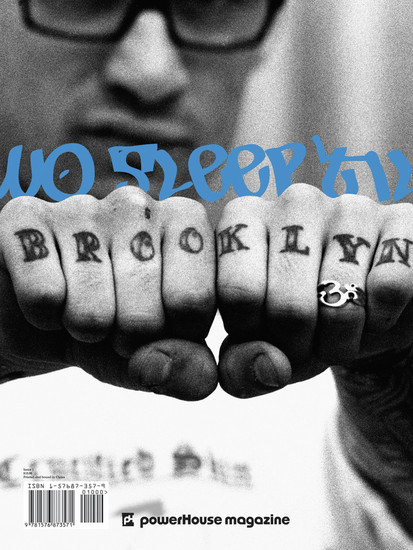 The premier issue, No Sleep 'Til Brooklyn, is a 30 year retrospective of hip hop culture documenting its humble beginnings in the South Bronx through its glorious rise to global domination. But this is by no means a story of celebrity, fame, and mass-market names. As KRS-One said, "Rap is something you do, hip hop is something you live." And No Sleep 'Til Brooklyn is dedicated to the people and to the streets, paying tribute to the founders, the innovators, and the next generation, featuring works by Charlie Ahearn, Patti Astor, Janette Beckman, Peter Beste, BL. ONE, Boogie, Burgerworld, Martha Camarillo, Henry Chalfant, Vincent Cianni, Claw Money, Martha Cooper, and more
Issue 2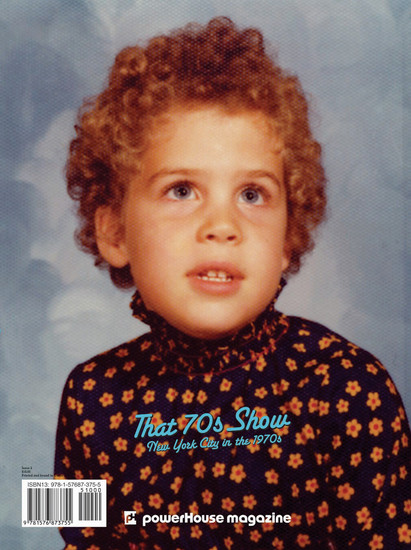 That 70s Show, an ode to a city long forgotten, a city on the brink of bankruptcy, rife with anarchy, simmering insanity, an extraordinary originality: New York City in the 70s. To celebrate an era that has long since passed, powerHouse Magazine pays tribute to the people of New York—from the pimps to the pushers to the police and the politicians, the musicians and the artists to everyday citizens—whose perseverance during those lean years reveals the insurmountable spirit intrinsic to this city.
Featuring work by photographers, artists, and writers including Charlie Ahearn, Patti Astor, Alvin Bishop, Afrika Bambaataa, Robert Bayley, The Black Tarantula, Stephen Blackwell, Blade, Jeff Chang, Joe Conzo, Martha Cooper, COPE 2, Bruce Davidson, and more
Issue 3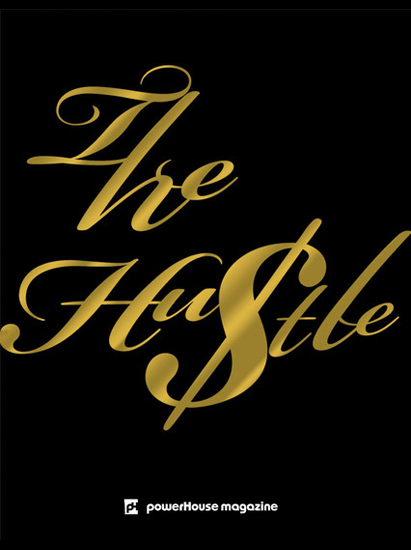 A tribute to capitalism in action, issue 3 of powerHouse Magazine, The Hustle, is about the art of selling anything. Selling sex, selling drugs, selling clothes, selling souls, selling dreams, selling schemes, selling anything cause this is America, baby. Featured artists and writers include Bernice Abbott, Michael Alan, Patti Astor of FUN Gallery, B+, Christoph Bangert, Carlos Batts, Roberta Bayley, Janette Beckman, Stephen Blackwell, Boogie, Claw Money, Roberta Bayley, Juliana Beasley, Stephen Blackwell, Martha Cooper, Linda Duggins, Amy Eckert, Ron English, Enid Esmond, Vincent Fremont, Fubz, Ron Galella, Roger Gastman, Lawrence Grobel, Jerry Heller, Graeme Jamieson, Jenna Jameson, Jeff Jank, Jules Kim, Chris Kitze, Gregg LeFevre, Douglas Levere, Rachel Loischild, Christopher Makos, Maripol, Maureen Valdes Marsh, Ruben Martinez, Craig Mathis, Harland Miller, Eric Milon, Tami Mnoian, Barry Neuman, Chris Nieratko, Jake Paine, Mark Peterson, Ricky Powell, Tracy Quan, Joseph Rodriguez, Miss Rosen, Danielle Walker, Kenneth Walton, Kate White, Teri Woods, Amanda Yates, Joy Yoon, and Nov York.
For all the bike heads we also have a restock on the Pedal DVD and photo book from Peter Sutherland £19.99
Stocks of the latest Vice mag are getting low, so get on it before they're all gone.